---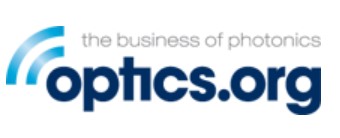 ---
Home >
Order
How to buy, Ordering Policy, Place an Order - Creator Optics

Place an Order
Purchasing policy of Creator Optics - (how to buy, ordering policy)
Purchasing order
We accept orders for faxes or emails. In order to properly arrange these orders and track their status, we would like customers to give us the following information:
1. Order number.
2. Product details, specifications, drawings or detailed descriptions.
3. Product quantity and other requirements.
4. Information about commercial invoices.
5. Detailed information about the customer, including the following:
The full name of the company, the name and telephone number of the contact person, and the email address.
Prices and the delivery date
We will offer the most competitive prices. Detailed terms will be listed in the order contract. Usually the price terms are EXW and FOB, or they can be changed to CFR, CIF, as required. For freights and other charges, it will be noted separately.
With regard to the delivery cycle, it is usually calculated from the date of receipt of the payment or prepayment. We will select the fastest delivery date based on the production status and storage quantity. About the delivery time of custom products, we determine the delivery dates for each batch based on specific product requirements and quantities.
Shipping
If you have a preferred transport carrier, we would like you to provide us with the name, address and telephone number of your shipper, as well as your account. If no shipping method is specified, we will recommend the most efficient and economical mode of transport to you. Usually we will recommend UPS, DHL, FEDEX, TNT, EMS and other international Express. Which one to choose depends on your decision.
Payment
Each order needs to determine the portion of the prepayment that needs to be paid based on information such as product characteristics, quantity, amount, and so on. We can usually accept bank wire transfers, Western Union remittance, PayPal payment method. All prices are the value of the goods and all costs in the payment process shall be borne by the customer.
Warranty
All products are fully guaranteed at the time of delivery and meet the required material and process quality. If the customer finds any problems in the inspection at the time of receipt, please send a detailed test report of the disputed product to our quality Prosecution department ( cnco@creatoroptics.com ) within one week of receipt. After consultation between the two parties, please return the rejected products together with the corresponding test reports to us in accordance with our requirements. We will conduct a reexamination upon receipt of these products. If it is due to quality problems, we will replace or repair all defective products in the shortest possible time and re-deliver them to the customer and bear the shipping cost of the process. This warranty is void if the quality of the product is detected as a result of an accident, misuse or misuse. The customer is required to pay the cost of shipping, maintenance or replacement of the new product as a result.