---
Products List
Windows
Round
Square
Cuboid
Lenses
Single
Complex
Other
Prisms
Right Angle
Penta
Corner Cube
Filters
Mirrors
Germanium
Sapphire
Silicon
IPL
Coating
Materials
Other Products

---

About Us
Order
Contact Us

---









---
Home > Products > Sapphire Components >

Sapphire Optical Mirrors
Sapphire Optical Mirrors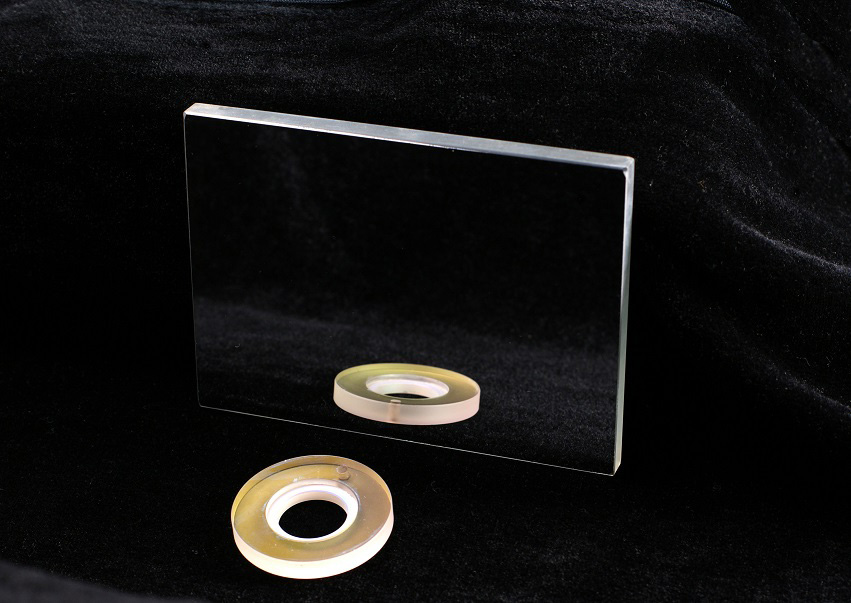 Synthetic sapphire (Al2O3) is a single crystal form of corundum. It has excellent physical and optical properties. It is second only to Diamond monocrystals in nature.
Sapphire can be used as an optical mirror substrate material. Unlike conventional optical mirror substrates, it has a harder property, so it is resistant to shock, pressure, and scratch resistance.
Types of Sapphire Optical Mirrors
According to the shape, the typical types of sapphire optical mirrors are: planar mirrors (round, rectangular), planar convex mirror, cylindrical mirrors, etc.

Planar Mirrors: Round sapphire mirror, rectangular sapphire mirror, Elliptical Sapphire Mirror
Plano Convex Mirrors
Cylindrical Sapphire Mirrors
Customized sapphire mirrors: sapphire mirrors with holes
Depending on the nature of the reflective film, the typical types of sapphire optical mirrors are: metallic thin film sapphire mirrors, dielectric thin film sapphire mirrors, etc.
Metallic Thin Film
Dielectric Thin Film
Creator Optics can fabricate a variety of reflective coatings on sapphire substrates, such as metallic reflective coatings – Internally Reflective Aluminum, Internally Reflective Silver, Protective Aluminium, Protective Silver, Gold, Ehnhanced Gold, and high-reflection coatings in UV, VIS and IR wavebands.
Common Specifications of Sapphire Optical Mirrors:
Specifications

S1

S2

Material
CZ Sapphire, Ky Sapphire, HEM Sapphire
Dimensions
Dia1mm to 150mm, customized available
Thickness
0.2mm to 50mm , customized available
Dimensions Tolerance
±0.1mm
Thickness Tolerance
±0.05mm
Edge of Sapphire Mirrors
fine ground or polished
fine ground or polished
Chamfer/Beve
minimum 0.2 * 45°
minimum 0.2 * 45°
Surface Accuracy
up to λ/10 per inch @633nm
-
Parallelism
30 arc sec
Surface Qulitity
20/10
fine ground or polished
Clear Aperture
≥90%
-
Coating for Sapphire Mirrors
Internal reflection aluminum, internal reflection silver, protected aluminum, proteced silver, gold, enhanced gold, high reflectivity, customized available
Please contact us for more informations.