---
Products List
---
Home > Products > Windows > Round Optical Windows
Round / Circle Optical Windows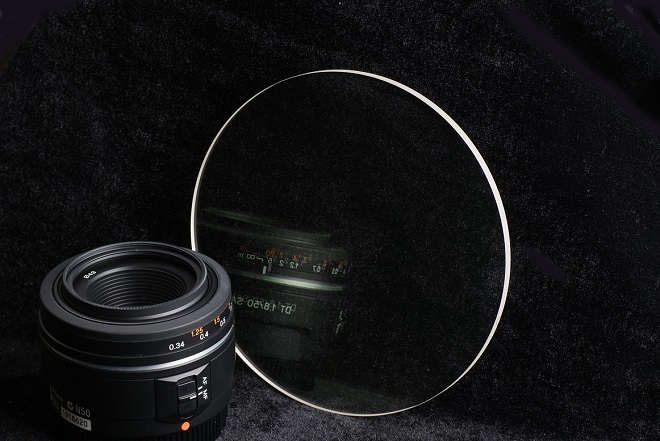 The round window has a regular circle. As a front-end protection window, the edges of the rules can meet the assembly requirements of most optical imaging systems. In order to meet the different applications, these round / circle windows can be made of different materials, such as: optical glasses, float glass, fused quartz glass, optical crystals and so on.
All of these custom made windows are desighed to be used in precision optical and laser systems. The circumference is ground and both edges are no-chips beveled. In additional, various optical coatings are available.
Creator optics ( CNCO ) provides high-quality customized round / circle windows made of optical glass, optical crystal and laser crystal.
The main products as follow:
BK7 windows, Sapphire windows, Fused Silica windows, Germanium ( Ge ) windows, Silicon windows, ZnSe windows, Barium Fluoride (BaF2) windows, Calcium Fluoride IR grade ( CaF2 ) windows, ZnS windows, Pyrex windows, BOROFLOAT windows, float glass windows, etc.
Common Specifications of Round/ Circle Optical Windows: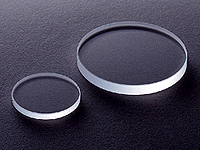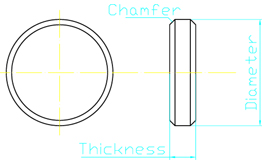 Specifications\Grade

Precision

Standard

Diameter

Dia3mm to 300mm, customized available

Thickness

0.2mm to 50mm , customized available

Diameter Tolerance

+/-0.05mm

+/-0.1mm

Thickness Tolerance

+/-0.025mm

+/-0.05mm

Edge

ground or polished

ground or polished

Chamfer/Bevel

0.25*45°

0.25*45°

Flatness

1/8 lambda per inch @633nm

1/2 lambda per inch @633nm

Parallelism

30 arc sec

3 arc min

Surface Qulitity

20/10

60/40

Clear Aperture

>85%

>85%

Coating
customized available
Material
BK7, sapphire, fused silica, quartz, Germanium, Silicon, MgF2, CaF2, etc





*

For more information or other materials and requests, please

contact us.