Optical Mirrors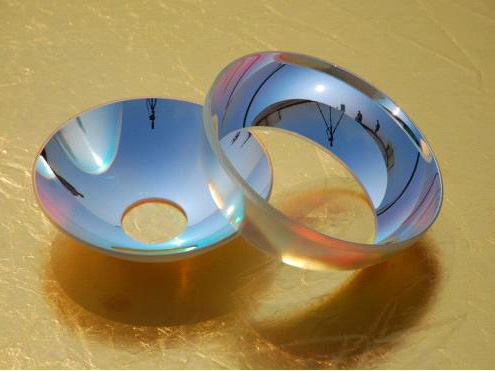 The optical mirrors can be used for reflecting as much beam of light as possible. They have two different coatings by metal and dielectric materials.

Figure types: Round, Square or Rectangle, Cuboid, T-step type, Wedge, Elliptical (Brewster), special size or shaped are available upon request.


Surface Quality: 80/50, 60/40, 40/20, 20/10, 10/5.


Materials: Pyrex, BOROFLOAT, BK7, fused silica, sapphire, silicon monocrystal.


Coatings: Protected Al, Protected Ag, Broadband Dielectric Coating, Gold.
Creator Optics ( CNCO ) is a manufacturer of optical mirrors in China. The company can provides various customized optical mirrors made of optical glass and crystal. Such as BK7, fused silica, sapphire, silicon mirrors and so on. The main shapes are as follows:
To learn more detailes of special products or customized shaped mirrors, please contact our sales engineers today.