---
Products List
Windows
Round
Square
Cuboid
Lenses
Single
Complex
Other
Prisms
Right Angle
Penta
Corner Cube
Filters
Cut-off Glass
Selective Absorption
Neutral Glass
Mirrors
Flat Mirrors
Concave Mirrors
Laser Mirrors
Germanium
Sapphire
Silicon
IPL
Coating
Materials
Other Products

---

About Us
Order
Contact Us

---
---
Optical Mirrors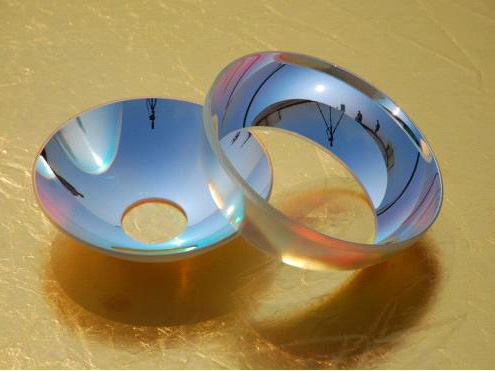 Mirrors can be used for reflecting as much beam of light as possible.
They have two different coatings by metal and dielectric materials.



Figure type: Round, Square or Rectangle, Cuboid, T-step type, Wedge,
Elliptical (Brewster), special size or type are available upon request.


Surface Quality: 80/50, 60/40, 40/20, 20/10, 10/5.


Material: Pyrex, BOROFLOAT, BK7, Fused Silica, Si.


Coating: Protected Al, Protected Ag, Broadband Dielectric Coating, Gold.
For special products,please contact us.