---
Products List
---
Home > Products > Mirrors > Dielectric Mirrors
Broadband Dielectric Mirrors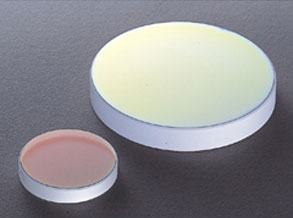 The broadband dielectric mirror with optical glass sheet as substrate, uses the surface plating medium to eliminate the polarization film. So that it reflects the 45 degrees incident light at a fixed value. Because the absorption of broadband dielectric mirror is very small, so it can be used in high-energy laser system. Compared with metal film, it has many advantages. For example, its properties are barely degraded over time, durable, easy to clean, and so on.
Creator Optics ( CNCO ) can produce various customized broadband dielectric mirrors. The main materials are BK7, fused silica, sapphire, BOROFLOAT, Pyrex and so on.
The specifications of broadband dielectric mirrors are as follows:
Size Range
Dia.5mm to Dia.200mm, customize available
Dimension Tolerance
+0/-0.1mm, +/-0.1mm, +0/-0.2mm
Thickness Tolerance
+/-0.05mm, +/-0.1mm
Surface Quality
40/20, 20/10
(fine ground or commercial polish for back surface)
Surface Accuracy
1 ambda , 1/4 lambda, 1/10 lambda per 25mm @633nm, customized available
Clear Aperture
>80%
Parallelism
<3 arc min
Bevel
0.25(+0.25/-0.00)mm X 45 Degree
Material
Fused Silica, BK7, Pyrex, BOROFLOAT
Laser Damage Threshold
CW: 100kw/cm2







*

For more information or other materials and requests, please

contact us.