---
Products List
Windows
Round
Square
Cuboid
Lenses
Single
Complex
Other
Prisms
Right Angle
Penta
Corner Cube
Filters
Cut-off Glass
Selective Absorption
Neutral Glass
Mirrors
Flat Mirrors
Concave Mirrors
Laser Mirrors
Germanium
Sapphire
Silicon
IPL
Coating
Materials
Other Products

---

About Us
Order
Contact Us

---









---
Home > Products > Mirrors > Concave Mirrors
Optical Concave Mirrors (coated mirrors)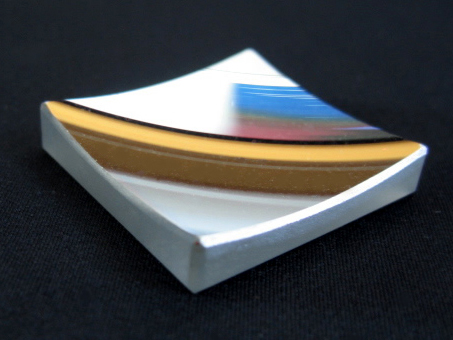 The optical concave mirror is an optical component coated with a high reflective coating on a concave spherical or concave cylindrical surface. Usually there are protective aluminum, protective silver, gold and dielectric reflection coatings.
Creator Optics ( CNCO ) can manufacture various optical concave mirrors according to different requirements. The main shapes are plano concave spherical or cylindrical mirrors. Customized shapes are available upon request.
The main materials available for substrates are as follows: BK7, fused silica, float glass, BOROFLOAT, Pyrex, sapphire, etc.
The specifications of customized optical concave mirrors:
Size Range
Dia.8mm to Dia.200mm, customized available
Dimension Tolerance
+0/-0.1mm, +/-0.1mm, +0/-0.2mm
Thickness Tolerance
+/-0.05mm, +/-0.1mm
Surface Quality
40/20, 20/10
(fine ground or commercial polish for back surface)
Surface Accuracy
1/10 lambda per 25mm @633nm
Clear Aperture
>80%
Centricity
<3 arc min
Bevel
0.25(+0.25/-0.00)mm X 45 Degree
Material
Fused Silica, BK7, Pyrex, BOROFLOAT
Coating
Protected Aluminum, Enhanced Aluminum





*

For more information or other materials and requests, please

contact us.