---
Products List
---
Home > Products > Sapphire Components > Sapphire Rods > Sapphire Tapered Rods
Sapphire Tapered Rods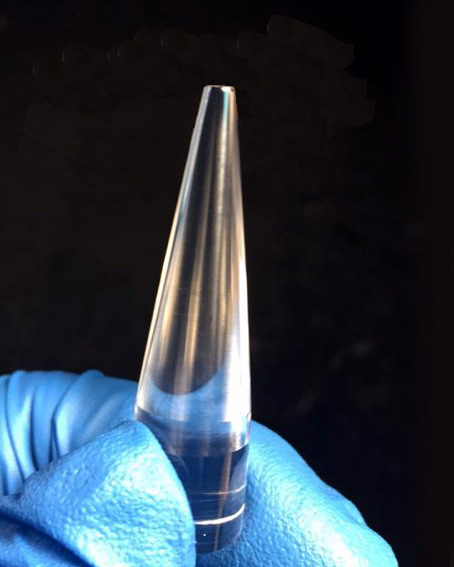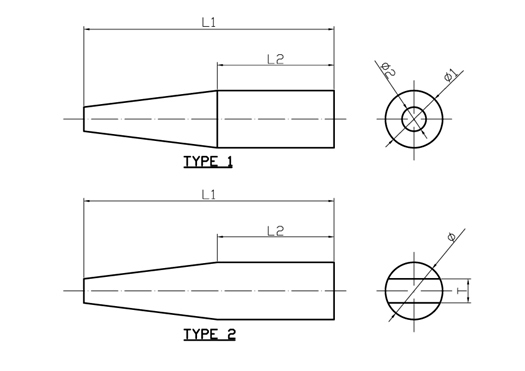 Creator Optics can produce various sapphire tapered rods, sapphire needles and sapphire tips from Diameter 0.7 to 12mm. These rods have good polished round surface as well as general two plane high-precision polished surfaces. Super Precision machining technology ensures that these rods have no chips. They are preferred to be used in precision laser instruments, such as Laser Dental Equipment, Laser Beauty Instruments and so on.
These sapphire tapered rods have following types: a cylindrical rod with one end cone, a cylindrical rod with two flat conical surfaces, a cylindrical rod with four flat conical surfaces, etc.
The specifications of customized sapphire tapered rods are as follows:
| | |
| --- | --- |
| Size | Dia0.7mm to 12mm round, customized available |
| Length | 10mm to 150mm, customized available |
| Tolerance | +/-0.01 for Diameter and +/-0.1mm for length, customize available |
| Surface Quality | 40/20 or 20/10 for end surface, fine ground or polished for cylinder |
| Flatness | 1/4 lambda per inch @633nm, 1/8 lambda per inch @633nm |
| Conicity | < 1/100 |
| Chamfer | fine ground, commercial polished |
| Material | synthetic sapphire monocrystal |
* Please contact us for more informations of above products or other materail (BK7, Fused Silica).