---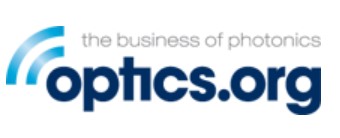 ---
About Us - Nanjing Creator Optics Co., Ltd.
Nanjing Creator Optics Co., Ltd. specializes in the manufacture of various optical components as well as the design of optical systems. Since its inception, the company belongs to the National University Science Park entrance enterprises. Received technical support from relevant universities and laboratories. It is a long-term provider of optical components and optical systems in a number of universities and photovoltaic laboratories.
The company has traditional and modern processing equipment and testing instruments, experienced technical personnel, engineers, as well as excellent management team. With scientific management methods, to "quality first" as the guiding principle, with a rigorous work style as the criterion, take each indicator seriously, to serve every customer.
At present, our customers are located all over the world. What our customers care about is exactly what we are concerned about. To make every customer satisfied, is our consistent pursuit.

Company Brief
Location: Nanjing University National Venture Park, Changjiang Science Park, Nanjing, Jiangsu Province, P. R. China
Establish: September, 2003
Employee: ~30
Area: ~6,000 sq ft
Speciality: custom precision optical components, crystal components, optical coatings. design and assemble optical lenses and systems. professional services and solutions.
Production: Precision optical components such as windows, lenses, prisms, filters, micro-optics, rod lenses, ball lenses, half-ball lenses, cylindrical lenses, sapphire optical components, optcal coatings, IPL light guides, laser crystal components, IR optics, infrared crystal components, special custom-made optical components, optical assembly
Facility: Single-axe Grinding & Polishing Machine, Four-axes Grinding Polishing Machine, 20-axes Grinding & Polishing Machine, Double-axes Grinding & Polishing Machine, Planar Ringlike Grinding & Polishing Machine, Double-Plane Grinding & Polishing Machine, SIDAI Lenses Polishing Machine, Optical Centering Grinding Machine, Automatic Centering Edge Grinding Machine, Multi-layers High Vacuum Coating Machine, Ultrasonic Cleaning Machine, Microscope Inspecting Instrument, Autocollimation, Centricity, Centricity Meter, Table projector, Interference Microscope, UV-UIS-NIR Scanning Spectrophotometer, Planar Interferometer, Clinometer, etc.

Image Promotion
SPIE Photonics West, Laser World, OPTATEC, BiOS...