IPL Light Guides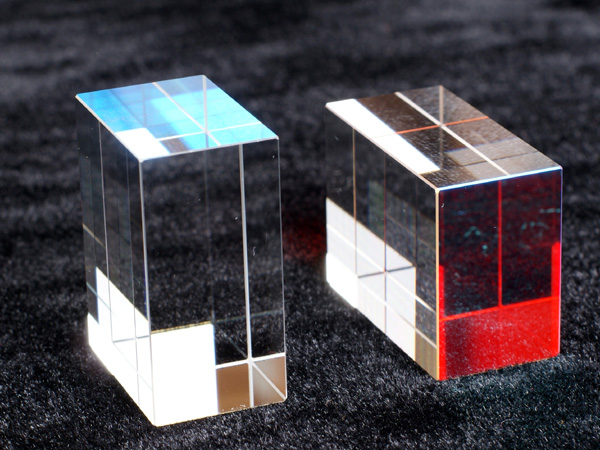 IPL light guides, IPL filters are the key optical element for IPL (Intense Pulsed Light) machine, which filters the UV wave and reserve the useful wave from 400nm to 1200nm for cosmetic laser, such as hair removal, vascular and acne treatment.
Creator Optics (CNCO) can provide all kinds of Sapphire IPL filters or IPL light guides, BK7 IPL light gides, Fused Silica IPL light guides. Usually there are types such as cuboids, cubes, and pyramids. All of these IPL light guides / IPL filters are used in skin rejuvenation, hair removal, wrinkle removal and other medical beauty equipments.
These IPL light guides can be coated with an anti-reflective coating and a cut-off filter coating. Available wavelength: 515 to 1200nm, 530 to 1200nm, 550 to 1200nm, 560 to 1200nm, 570 to 1200nm, 590 to 1200nm, 615 to 1200nm, 645 to 1200nm, 695 to 1200nm, 755 to 1200nm, 780 to 1200 nm.
Specifications of IPL Light Guides:
Reference Size

10*15*45mm, 10*12*15mm, 12*20*28mm, 15*16*46, custom

Tolerance

+/-0.1mm, customized available

Surface Quality

40/20 or 20/10

Flatness

1/4 l ambda per inch @633nm, 1/8 l ambda per inch @633nm

Parallelism

30 arc sec to 3 arc min

Chamfer

fine ground, commercial polished, customized available

Coating

anti-reflective coating, cut-off filter coating, customized available

Material

synthetic sapphire monocrystal

, KY, CZ, HEM, ( C-CUT )
*

For more information or other materials and requests, please

contact us.