Square / Rectanglular Sapphire Optical Windows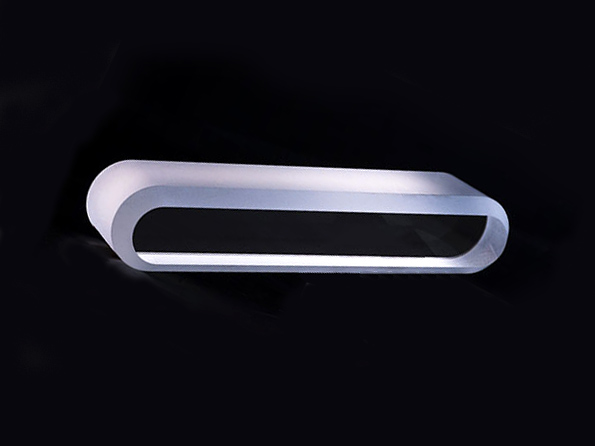 The shape of the square / rectangular sapphire optical window is same with standard rectangular windows. Based on certain properties of sapphire crystals, these sapphire rectangluar or square windows are more widely used than regular optical windows.
Creator optics ( CNCO ) can produce high-quality customized square / rectanglular sapphire windows made of C-cut, A-cut or R-cut synthetic sapphire monocrystal. Waist-shaped sapphire windows and elliptical sapphires can also be customized. All of these specially customized sapphire windows can be coated with a variety of anti-reflective coatings. Such as AR / AR at 808nm, 1064nm, etc.
The specifications of square / rectungular sapphire optical windows are as follows:
Specifications\Grade

High-Precision

Standard

Size Range

3x3 to 200x200mm

3 to 300mm

Size Tolerance

0.05mm

0.127mm

Thickness

1 to 10mm

0.2 - 20mm

Thickness Tolerane

+/-0.05mm

+/-0.1mm

Edge

ground or polished

ground or polished

Angle Tolerance

+/-10´

+/-30´

Flatness

up to 1/4 lambda per inch @633nm

2 lambda per inch @633nm

Parallelism

30 arc sec each 1 inch square

3 to 5 arc min

Surface Qulity

40/20

80/50

Clear Aperture

> 85%

> 85%

Bevel

0.25*45°

0.25*45°

Coating

anti-frective coating (AR), customized available

Material

KY sapphire, CZ sapphire, HEM sapphire, C-plane, A-plane, R-plane





*

For more information or other materials and requests, please

contact us.