---
Products List
Windows

Round

Square
Cuboid
Lenses
Single
Complex
Other
Prisms
Right Angle
Penta
Corner Cube
Filters
Mirrors
Germanium
Sapphire
Silicon
IPL
Coating
Materials
Other Products

---

About Us
Order
Contact Us

---
---

Cone
Windows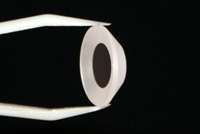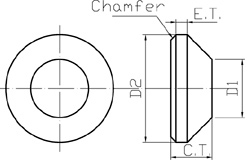 Creator optics (CNCO) supply high quality cone windows which are made of optical glass,
optical crystal and laser crystal.

The main materials as follow:
BK7, Sapphire, Quartz crystal, Pyrex, BOROFLOAT, float glass, custom available.

All of these custom made windows are desighed to be used in precision optical and Infrared
laser systems. The optical transmission is high with little or no distortion of the transmitted
beam. The circumference is ground and both edges are no-chips beveled.
Specifications\Grade
Precision
Standard
Diameter
Dia3mm to 50mm, customize available
Thickness
5mm to 50mm , customize available
Diameter Tolerance
+/-0.05mm
+/-0.1mm
Thickness Tolerance
+/-0.025mm
+/-0.05mm
Edge
ground
ground
Chamfer/Bevel
0.25*45°
0.25*45°
Flatness
1/8 lambda per inch @633nm
1/2 lambda per inch @633nm
Parallelism
30 arc sec
3 arc min
Surface Qulitity
20/10
60/4
Clear Aperture
>85%
>85%
Coating
customize available
Material

BK7,sapphire,fused silica,quartz,Pyrex,BOROFLOAT, float glass etc.
* For more information or other products and requests, please Contact us.