Infrared Glass Optical Filters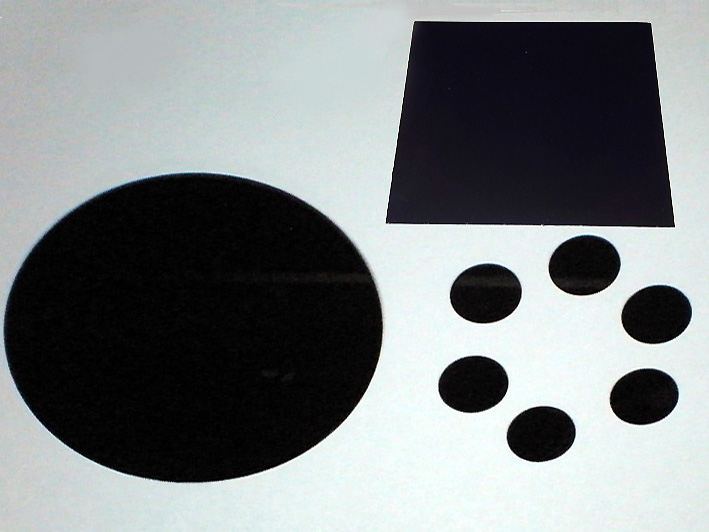 The infrared glass filter is made of colored glass. Depending on the characteristics of different infrared glass, infrared light can be passed through a specific band, while visible light is absorbed. So the infrared glass filter can cut off as much as possible of the wavelength light shorter than a specific wavelength, while transmitting as much of longer wavelength light as possible from 720nm to 930nm range.
Creator Optics ( CNCO ) can provides a variety of shaped infrared glass optical filters according to customre requirements. There are following types glass of infrared glass optical filter:
Infrared glass optical filter ( HWB )
| | |
| --- | --- |
| Glass Name | Type |
| | HWB760, HWB780, HWB800, HWB830, HWB850, HWB900, HWB930 |
CROSS REFERENCE
Infrared Glass Filter

CNCO

SCHOTT

HOYA

HWB760

HWB780

RG780

HWB800

RG800

IR-80

HWB830

RG830

IR-83

HWB850

RG850

IR-85

HWB900

HWB930
For more detailed specifications of these optical filters or other special products, please contact us.