Germanium ATR Prism, Customized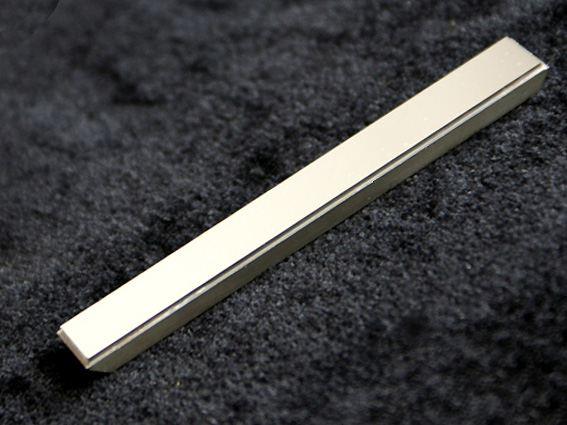 The ATR prism, is an Attenuated Total Reflection prism for spectroscopic applications. There are usually 30 degrees, 45 degrees and 60 degrees three types. Germanium (Ge) monocrystal is the mani material of ATR prism. These germanium ATR prisms have a pair of good polished parallel surfaces as well as two end faces with a certain angle.
Creator Optics can produce quality customized germanium ATR prisms according to customer requirements. In addition to the conventional form factor, the company can also process special shapes, such as the shape of a ring groove or step. The precision CNC ensures the precise shape of the ATR prism. The sophisticated molds ensures the angle of the ATR prisms. Both sides and non-transmittance surfaces are precision grinding, no chips.

The specifications of Germanium (Ge) ATR Prism are as follows:
Size range: width (W) from 10mm to 20mm, length (L) from 40mm to 80mm
Size tolerance: +/-0.1mm
Thickness (T) range: 2mm to 10mm
Thickness tolerance: +/-0.1mm
Angle: 30 degrees, 45 degrees, 60 degrees
Angle tolerance: +/-0.008 degrees
Surface quality: 40/20 for polished surfaces
Surface accuracy: up to 1/10 lambda per inch at 623.8nm
Edges: sharp edges or protective chamfer, no chips
General reference dimensions of germanium ATR prisms:
P/N: GE-ATR-PRISM-20 (W) x 50 (L) x 2 (T) - 30 D
P/N: GE-ATR-PRISM-20 (W) x 52 (L) x 2 (T) - 45 D
P/N: GE-ATR-PRISM-15 (W) x 60 (L) x 3 (T) - 60 D
P/N: GE-ATR-PRISM-10 (W) x 68 (L) x 6 (T) - 45 D
* For more information or other materials and requests, please contact us.